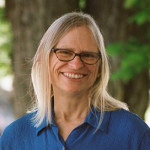 Elizabeth Kubala, MA, LPC
Therapy for Adolescents, Adults, and Couples
"Shared joy is a double joy; shared sorrow is half a sorrow." That's a Swedish proverb, but it's also neuroscience. We are wired to rely on relationships because we need them to thrive. As you've probably noticed, having someone available to share the ups and downs of life with REALLY HELPS. Often connecting with a friend or family member is enough. Sometimes, though, your loved ones are too busy to give you the kind of undivided attention that makes a difference. Or they don't have the knowledge, skill, experience or patience necessary to accompany you where you need to go.
I will walk with you through anything. I am not afraid of big feelings, no feelings or so-called "craziness" I do not pathologize. Instead, I reflect back to you your unique gifts, strengths, beauty, and wisdom. From that resourced place, we can face your deepest fears and greatest challenges.
Those who resonate most with me and my approach tend to be seekers, artists, people who struggle with negative self talk and people who value authenticity in themselves and in their relationships. I like to get collaboratively creative and have fun while still taking you and your suffering quite seriously.
About Me
I am 57 years old, a long time meditator, and someone who likes to move my body.  I have a background in computer science, physical therapy, massage therapy, and writing.  I like creating art collaboratively.  My curiosity and playfulness are my greatest assets. I love to learn.
Credentials
In addition to my counseling degree, I have completed training in Hakomi (a body-centered, mindfulness-based therapy), DEEP, and EMDR. I have quite a bit of training in Internal Family Systems as well.  I am currently training in Sand Tray Therapy.
I get a lot of support from my colleagues. I participate in a study group and three consultation groups. I co-facilitate a quarterly learning/networking group for therapists.
My Approach
I believe there is an innate and powerful drive toward healing and wholeness in each one of us. My job is to create a safe and emotionally engaged space where your healing drive can flourish. We will work together to help you access your inner resources and resilience and to help you feel the full range of emotions that naturally flow through you and lead to healing. By honoring and listening to all the parts of you that show up in the counseling room, we can create the conditions that facilitate change, without having to be pushy or forceful.
Our relationship with each other is of great interest and importance to me. I will do my best to earn your trust by tracking our moment-to-moment interactions and noticing what enlivens you, what shuts you down, what leads to misunderstandings, and what leads to a deeper connection. I will learn as we go along, making adjustments, checking in often so that together we can create the kind of space that supports you to study yourself, access your vitality, discover your gifts, and transform your suffering.
Techniques are secondary to our relationship, but depending on how you best access your inner wisdom, I may incorporate guided meditations, mindfulness practices, parts work, body-awareness, movement, art-making, intellectual exploration, sand tray, or EMDR into our work together. For a description of some of the techniques I use, see my website.