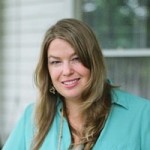 Jennifer Baca-Davila, MA, LPC
Therapy for Individual Adults, Adolescents, and Children
There comes a time in nearly every person's life when we might feel lost, disconnected or hopeless. We sometimes lose our ability to cope with life's challenges. This inability to deal with life can be frightening, confusing, painful and problematic. We all need someone who sees us, believes in us and is willing to fight for our lost hope and happiness when we can't. We need the support of an attuned and trusted other to assist us in rediscovering our innate wisdom and strength. It is in this kind of therapeutic relationship where old wounds are healed and where we learn to trust, manage our emotions and deal with life again.
It requires wisdom, strength and humility to reach out for help in those vulnerable moments when we recognize that we need support. I believe it is healthy people who come to therapy, healthy people who seek a happier, stronger, more resilient version of ourselves. Whatever it is that brings you here, YOU are not alone and YOU don't have to go through this alone. It would be my great honor and privilege to help reconnect you to your innate wisdom, happiness and truest self.
I practice individual therapy for adults, adolescents and children from a diversity of cultures and lifestyles. I specialize in childhood trauma (complex trauma), and trauma and recovery from involvement with high pressure groups (cults, extreme religious movements, military, gangs, etc.).
What kind of therapy do I believe in?
I believe in a therapy that trusts in human resilience and our innate wisdom.
I believe in a therapy that looks to the past, to make sense of the present, and to make positive changes for the future.
I believe my role as a therapist is to encourage, empower, bear witness and at times help make connections, educate, and guide.
And, I believe in a therapy that is transparent, experiential, body focused, respectful, passionate, authentic, and engaged.
I believe in a therapy that trusts in the wisdom of the body and our emotions.
I do NOT believe in a therapy that pathologizes, labels, condemns, or blames us for our inability to change our emotions or thoughts.
I believe that healing and growth are always possible.
I believe lasting change comes from having a real, healing relationship with an attuned, caring, trusted other.
I believe our life experiences greatly affect our therapeutic style and approach.
And, I believe that lasting transformative therapy only occurs if the client and therapist truly connect.
(Because I feel so strongly about this, your first session is always FREE!)
What is my therapeutic approach?
I use an integrative approach, meaning that I integrate a few different theories and personalize my approach for each clients needs and goals for therapy.
I primarily work from these three models:
Depth Psychology (which believes that our desires, impulses, motives and fears originate in the unconscious),
Interpersonal Neurobiology (which is backed by the latest in brain research, considers the way relationships and emotions negatively and positively alter our brain function), and
Attachment Theory (which understands that secure attachment, both now and in the past, is essential for emotional exploration and transformation).
In 2013, I trained with Candyce Ossefort-Russell in a wonderful year long DEEP (Dynamic Enriched Experiential Psychotherapy) Training. DEEP, based on AEDP, is an experiential, emotion focused, attachment-based model grounded in the latest research in interpersonal neurobiology. I also participate in continued training in DEEP with Candyce in ongoing group and individual supervision.
In addition, I attended Pacifica Graduate Institute where I specialized in depth psychology. I also utilize mindfulness pulling from my 25-year meditation practice, and creative modalities pulling from my art and design background.
Who am I as a therapist?
I became a therapist, like many therapists, as a result of my own personal healing journey. I find that it is my direct personal experiences with loss, grief, betrayal, abuse, generational dysfunction, trauma, and loss of self that has been my best and most influential teacher. I believe that my personal experiences and my own therapeutic work are my greatest assets as a therapist. My wounds give me an ability to feel with my clients and experience true empathy, while also having a deep compassion for, and understanding of the human condition. My wounds directly and profoundly inform my work.
I do not assume to know what my clients think, feel or what troubles their soul, but I do know what it is like to be confused, lonely, lost and hopeless. Since I have been in the depths of darkness, I am not afraid to sit with another who is in theirs, and offer support as they make their way towards the life he or she is seeking. I am not afraid to be vulnerable, transparent or authentic.
In fact, I believe that healing only occurs when trust, honesty, mutual respect, vulnerability and authenticity are present. I have taken a long healing journey and have found my way back to a happy, vibrant, fulfilling and meaningful life. And it is always my great honor to accompany another on theirs. I believe the therapist who has made this journey can lend their sword of wisdom, courage and compassion to the client who is battling their own inner demons, and can more adeptly help them find their way to wholeness.
Helping others to reconnect to their true self is my privilege, and my great love in life. I feel honored to be a part of the profound healing process, and in perpetual awe as I observe my courageous clients reconnect to their most happy, empowered and wise selves.
Who was I before I was a therapist?
I took a few detours on my career path before arriving at my final destination. My first career, which lasted for over 17 years, was as an artist and a clothing designer. As a designer, I worked for several design firms, and later founded and owned an Eastern inspired yoga clothing company called Satori Sport. I loved the creativity of design work but it began to lack meaning for me. In 2008, I was thrilled to sell my business and begin my search for something more meaningful. A year later, I found myself working in the health food industry educating consumers and employees on health, wellness and supplements!! As you can see, I have a passion for healing on every level-physically, emotionally and mentally.
In 2010, I began training at Pacifica Graduate Institute in California, where I obtained my Masters in Counseling Psychology, with a specialization in Depth Psychology. Pacifica was a powerful, life-changing experience filled with myth, metaphor and extensive self-examination. It was here, in the magical land of the deep unconscious, that I fell in love with the psyche, the human condition and healed many of my deepest and most defended wounds. However, therapy has been a way of life for me my entire adult life, healing my childhood scars and teaching me a new healthier way to be in the world. My therapist has been my most trusted companion through thick and thin, loss and love, betrayal and victory.
Credentials
Education
Pacifica Graduate Institute, Carpenteria, California
M.A. Counseling Psychology, Depth Emphasis Graduating GPA: 4.0
Otis College of Art and Design
(Previously Otis Art Institute of Parsons School of Design) Los Angeles, California
B.F.A Design
License
Licensed Professional Counselor Intern,
December 2013 State of Texas, Temporary License #71881
Trainings
DEEP Experiential Therapy Skills Training Course, 2013-2014
Clinical Experience
Capital Area Counseling
2011-2012
2014-Current
Professional Associations
Austin In Connection