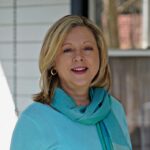 Karen Kline, MA, LPC
Therapy for Individual Adults and Couples
I am unwaveringly hopeful and believe everyone is born with the extraordinary drive to heal and thrive. Yet things happen and we tend to cope the best way we know how which may not always be helpful in the long term. Through a safe therapeutic relationship, it is possible to discover and align more with your innate wisdom which supports the amazing potential for you to create a thriving and exceptional life experience.
I am honored to support individual adults and couples Thursday 12 pm – 8 pm and Fridays 10 am – 7 pm. My office is located off South Mopac at Bee Cave Road just south of Zilker Park.
My Therapeutic Approach
As complex beings, humans are conceptually the integration of body, mind and spirit. My integrative approach reflects this integration by focusing on the following modalities which emerge from the intersection of science, psychology and spirituality.
I am trained in Dynamic, Enriched, Experiential Psychotherapy (DEEP an attachment, interpersonal neurobiology and experiential focused therapy); EMDR Psychotherapy for trauma and pain management; Acceptance Commitment Therapy (cognitive, behavioral and mindfulness-based), and in Gottman Method Couples Therapy (Level 1 and Treating Affairs and Trauma).
As a certified HeartMath Coach, I also help individuals develop skills that reduce stress, build emotional resiliency and improve performance through harmonizing the interaction between the mind, emotions, and body as regulated within the central nervous system.
About Me
My clinical experience includes working with a diverse population at Capital Area Counseling, couples counseling focusing on premarital, high conflict and infidelity at the Relationship Counseling Center of Austin as well as co-facilitating grief and loss groups for children and adults since 2011 at The Austin Center for Grief and Loss. As a certified HeartMath Coach, I help individuals learn simple yet powerful and effective techniques to manage stress, improve performance and develop greater resiliency and confidence.
I have a wealth of life experience which includes a 25+ year professional business career, marriage, divorce, motherhood, grief and loss, parenting, co-parenting, blended families, estrangement, spiritual growth and development, life transitions, identity growth and development and the discernment of meaning and purpose. I work especially well with individuals and couples negotiating life transitions, relationship challenges, parenting concerns, and personal enrichment.
Education
Master of Arts in Clinical Mental Health Counseling (CACREP Accredited) – 2018
Bachelor of Business Administration in Finance and Real Estate, University of Texas at Austin – 1986
Credentials
Licensed Professional Counselor Intern
Supervised by Candyce Ossefort-Russell, LPC-S
State of Texas, August 2019, Temporary License #82441
National Certified Counselor
National Board for Certified Counselors, Inc.
April 2019, Certificate #1138704