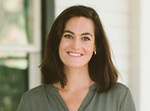 Kathryn Whistler Austin, LCSW
Therapy for Individual Adults and Adolescents, and Couples:
I work with individuals and couples Mondays-Thursdays 8am-8pm. My office is located in South Austin on Manchaca Road near Slaughter Lane.
My therapeutic approach:
Safety and Trust are the foundations upon which we build our work. I recognize that these elements must be earned through understanding and connecting.   Using the DEEP method, we explore areas of concern and relationships in your life, incorporating neurobiology understanding and experiential/mindful techniques. I strive to follow your lead; collaboratively building an alliance that includes support and guidance.
Areas of Focus:
Attachment trauma (childhood abuse, neglect, or other traumatic experiences with caregivers)
Physical, mental, and emotional Trauma
Mood Regulation (depression, anxiety)
Relationships and Communication
Life/Identity transitions (single to married, student to professional, etc)
Grief and Bereavement
About Me:
I attended Kenyon College in Ohio where I studied Anthropology and Biology. I received my Masters of Science in Social Work (MSSW) with honors from the University of Texas in 2012, and shortly after attained my Master Social Worker License (LMSW). I have completed 3,000 supervised clinical hours and earned my full license as a Clinical Social Worker (LCSW). In September of 2016, I became a small business owner and started my psychotherapy private practice: Kathryn Austin Counseling.
I am trained and certified in DEEP therapy under the mentorship of Candyce Ossefort-Russell LPC-S. I participate in several on-going consultation groups and I attend regular trainings and workshops to practice and improve my craft. My yoga and meditation practice also have a significant influence on my personal and professional life.