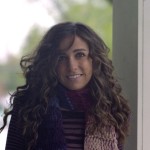 Eva Lorini, MA, LPC
Therapy for Individual Adults
We all feel as though we are falling apart sometimes. It takes strength, courage, and wisdom to acknowledge this, and to seek help from another as we work to put ourselves back together. This is the dynamic and powerful work of healing, of transformation, of coming home to a renewed and unshakable knowing of who we are.
Therapy offers the space for this sacred work to be done, in partnership with a caring other to help you share in the big feelings of both suffering and triumph, and everything in between.
I practice individual therapy for adults who come from a wide range of backgrounds. I welcome you to contact me for more information.
About Me
I deeply honor my clients and the work we do together. In my own personal therapy, I have experienced the transformative power of connecting with the full range of my experience within the safety of the therapeutic relationship. Connecting with my experience in this way led to natural and deepening access to my own resiliency. Over time, this process yielded a comprehensive, embodied knowing of who I am, which continues to profoundly shape every area of my life.
I work to offer my clients this same secure, transformative space in which these experiences and connections can be felt, made, and understood in a new way, steadily leading to a fuller, more meaningful life.
I am fiercely passionate about this work. My own personal therapy, as well as my supervision, continues to inform my practice in far-reaching, heartfelt ways. I also relish staying current in the latest literature about what works in therapy, and incorporating this knowledge, along with continuing education workshops, into my practice.
My Background
I am a Licensed Professional Counselor in the state of Texas. I have a BA in Psychology from the University of South Carolina and an MA in Counseling from St. Edward's University. I have additional private training in Accelerated Experiential Dynamic Psychotherapy (AEDP), an emotion-focused, attachment based, experiential model grounded in the latest interpersonal neurobiology, emotion, and body-based research.
I have worked in various capacities in the mental health field, as a Therapeutic Staff Support working with children and adolescents struggling with emotional and behavioral challenges, as well as a Service Coordinator working with homeless adults. I currently see Austin area adults from a wide range of backgrounds for individual counseling.
My Therapeutic Approach
My style is authentically warm, engaged, collaborative, and empathic. I stay fully present and partnered with each client throughout our work together. My practice is grounded in attachment-based, experiential models that incorporate body, emotion, and meaning-making of experience.
I hold a natural and tender curiosity about your past experiences and how you've learned to survive life's challenges. I will explore these experiences at a pace that feels safe and supportive to you. In both my personal and professional experience, as well as evidenced in the latest neurobiological research, I am continuously enlightened to discover how our past shows up in various ways in our present day experience. Because of this, I will often invite your attention to what is happening in the here-and-now, including what is happening in your body, and what is happening between the two of us, and to share it with me. I have found, and research has demonstrated, that repeated experiences of this type lead to lasting change.
I see therapy as a process, a journey we walk together. Rather than trying to "fix" you, I see my role as helping you connect more deeply with your own inner wisdom and resiliency. I have an abiding faith in both its existence in you, and in the therapeutic process that brings you into lasting connection with it. It is my sincere privilege and honor to do this work.