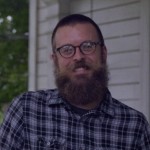 Matthew Magruder, MA, LPC
Therapy for Individual Adults and Adolescents, and Couples
I offer affordable, authentic and emotionally engaged psychotherapy in a warm and safe environment for adults of all ages, teenagers, and couples.
My Therapeutic Approach
In its most distilled-down description, I believe in curiosity and process.
My therapy style is focused on building an authentic and emotionally-engaged connection with each and every one of my clients by creating a safe, trusting environment from the moment I meet them. I have an unwavering faith in the inherent goodness and flame of truth that lives within us all and I work with my clients from this stance.
About Me
I graduated from the Master of Arts in Counseling program at St. Edward's University, Austin, TX in August of 2012.
I began seeing therapy clients in January of 2012 at Capital Area Counseling, and I continue to see a handful of clients there.
I also have a Bachelors of Environmental Design from the College of Architecture at Texas A&M University.
I have extensive training and personal experience in Accelerated Experiential Dynamic Psychotherapy (AEDP) and Dynamic Enriched Experiential Psychotherapy (DEEP).
I am devoted to on-going and continued training through workshops, reading, and my own personal work.
Areas of Focus
The therapy I offer can help with a broad spectrum of issues that include, but in no way are limited to:
Depression
Anxiety
Loneliness
Creativity and personal expression
Bereavement and grief
Chronic pain
Physical health struggles
Personal identity
Physical/mental/emotional trauma
Body image
Life transitions
Relationship struggles
Career
Spiritual and religious issues