Our Supervisor, Candyce Ossefort-Russell, LPC-S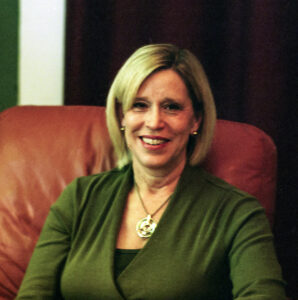 I'm Candyce Ossefort-Russell, LPC-S, a therapist, supervisor, trainer, and writer in private practice. My perspective on what therapy means has come about through a combination of intensive life experience and rigorous training. I've actively lived, studied, and taught psychological, spiritual, and scientific perspectives of suffering and transformation for over 20 years. And I've taught and trained therapists nationally and internationally in Texas, California, New York, and Mexico.
I entered the counseling profession as a second career, after receiving unflagging support from a skilled therapist who spent years helping me to heal, grow, and make meaning out of a painful personal trauma. I learned firsthand the difference between affirming, transformational therapy and problem-solving therapy that adheres to the medical model of treatment of illness.
Since I entered the profession, I have been driven by a passion to both practice and teach therapy that creates meaning and makes deep changes that matter for individuals and the worlds they live in.
To be sure that I'm constantly providing the best therapy and therapist training I possibly can, I continue vigorous professional study and personal therapy on an ongoing basis, and I continue to update all teaching and training with current research.
I created the DEEP Center for Counseling and Psychotherapy Training to expand on my passion for authentic, life-changing therapy by training new therapists to practice profoundly healing work from the very beginning of their professional lives.
Therapist interns are required to work under supervision as they gain the experience and perspective required to be fully licensed therapists. I believe that this supervisory period is a crucial time when interns are discovering who they will be as counselors for the rest of their careers. So I bring to bear years of clinical counseling practice, scientific study, and teaching experience to mentor the DEEP Center interns in the most current and historically proven ways of helping people feel safe enough to feel their most difficult emotions in the present moment, and to be their most open and real selves without fear of judgment.
Welcome! You'll be in good hands here…
I have been able to understand healing, like faith, as paradoxical—it is most effective when it incorporates what is broken rather than denying or curing it.        — Krista Tippett
---