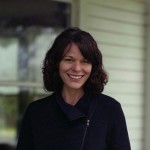 Rebecca Pollard, MA, LPC
Therapy for Individuals, Couples, and Families
I offer psychotherapy for those navigating major life transition or healing through grief, trauma, anxiety, or depression. My approach is mindfulness-based and focuses on helping you tap into innate strengths, resources, and wisdom to bring about transformation.
The therapeutic journey often starts by slowing down and cultivating curiosity about what you are experiencing both in your life and in the moment to moment of our therapy sessions. By seeing what's there more clearly, we can start to tease apart what's happening for you, and how you can honor your true self as you move through your life. All the while, I will work to guide and accompany you through every step of your healing journey, to help undo some of the deep isolation that often comes with tumultuous times.
Areas of Focus
I have specific training, experience, and enthusiasm for working with adults of all ages and life stages in the midst of major life transition, grief and loss, trauma, anxiety, and depression.
About Me
I am a Licensed Professional Counselor, and I received my Masters in Counseling from St. Edward's University in Austin, Texas.
Beyond my academic training, I have participated in a number of in-depth trainings in emotion- and body-focused approaches to psychotherapy, particularly for clients who have experienced trauma, grief and loss, and relationship distress. I have worked in a range of non-profit agency settings offering psychotherapy to groups, families with teenagers, couples, and individuals. These include YWCA Austin, Hospice Austin, Austin Recovery, and Tejas Family Guidance Center.
In all my work, I draw extensively on my longstanding practices of meditation, yoga, Authentic Movement, long-distance running, and art-making. I am a registered yoga instructor, and I offer yoga and movement groups to support emotion- and body-centered awareness.