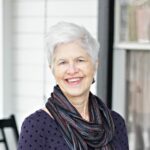 Susan Keeler, MA, LPC
Therapy for Individual Adults
I am passionate about helping others access their true Self, find the freedom to deepen their connection to themselves and others, heal the wounds from the past, rekindle their creative self-expression, and open themselves to receive all the gifts that life has to offer. I believe none of us makes this journey alone. Being a companion to my clients as they courageously travel this path is a great joy and privilege to me, and it inspires me every day. As a therapist, I have the best job ever.
My Therapeutic Approach
I use the DEEP approach which is based on the latest research in interpersonal neurology and relational attachment theory. This approach promotes healing and growth within a warm and supportive therapeutic relationship that provides safety and dispels aloneness. DEEP also builds on the profound insights of Carl Jung, who understood that each of us has within us a true Self that is a source of inner wisdom and knows exactly what we need to heal and grow.
As your therapist, my promise is to not judge you, try to fix you, or rush you. My orientation is that there is nothing wrong: the symptoms and problems of living you may be experiencing are just clues pointing to what you need to heal.
I deeply believe that all of us have an inward creative 'drive to thrive' that can lead the way. My job is to help you connect to that inner voice. How do we do that? We work together in the here-and-now, paying attention to and honoring your thoughts, feelings, body sensations, and what your imagination brings to the process whether by dreams, fantasies, or 'coincidences'. I will help you process the sometimes-overwhelming emotions that come up when you've been on your own for far too long, and together we will build on what already is working in your life to help you move forward.
Areas of Particular Interest
Many of my clients come to therapy because they experience depression or anxiety or are baffled by a tendency to do things to feel better that end up actually make them feel worse. Instead of being evidence that something is wrong, these symptoms may be a sign of having experienced emotional neglect in childhood:
On the surface you enjoy a great life, and have few or only good childhood memories, yet despite that you often feel empty and lonely and wonder if there is something you're not doing right;
You have a strange sense that you don't belong, even sometimes when you are with friends and family;
You are capable and self-sufficient, often preferring to do things yourself rather than lean on other people who could let you down;
You find it sometimes difficult to know how you feel, or what you could to do to feel better;
You've noticed that your relationships often seem to end badly, and so you have little interest in meeting new people or trying again;
You sometimes feel 'invisible' and in some way different than other 'normal' people;
When you think about asking for help or expressing your needs or wishes to others, you feel ashamed or embarrassed and don't know why.
If you relate to any of these situations, I can help you reconnect to yourself and others, reclaim your creativity, find contentment, and create a brand-new life.
About Me
I am a Licensed Professional Counselor-Intern, licensed by the Texas State Board of Examiners of Professional Counselors. All of my counseling work is performed under the supervision of Candyce Ossefort-Russell, LPC-S.
I have a Master's degree in Clinical Mental Health Counseling from the Seminary of the Southwest in Austin, Texas. I have also completed additional training in the DEEP approach to psychotherapy, and eighteen months of clinical work at Capital Area Counseling in Austin, Texas.
I also facilitate a four-month group coaching program called the Project Lab, which is program that supports people in making their dreams come true by providing tools and a solid accountability structure for their dream projects. Project Lab projects can be creative, wellness-oriented, work- or relationship-focused, spiritual, or all of the above.
Prior to becoming a psychotherapist, I was a consultant helping people and organizations thrive during periods of change. My credentials related to that work include a Master's degree in Business Administration, doctoral work in Adult Learning and Human Resource Development, and certifications in facilitation and conflict resolution. My BA is in Philosophy from St. John's College, a 'Great Books' school Inspired by some of history's most brilliant philosophers, scientists, musicians and artists. It was where I 'learned how to learn' with help from others, and I am learning still.